Mechanical
Heat

Recovery

Ventilation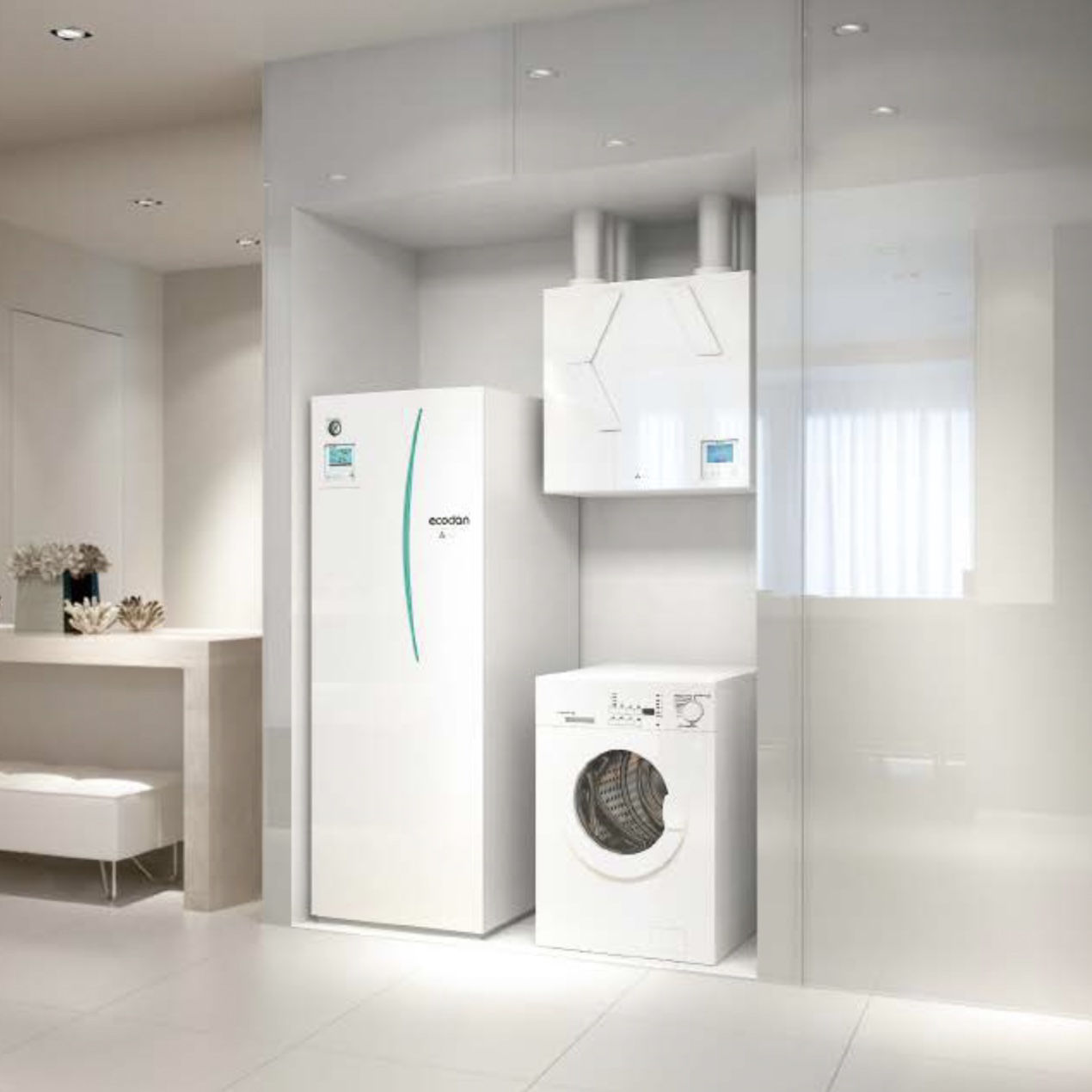 Heat Recovery Ventilation allows you to make further savings on your heating bills by recovering the heat you would ordinarily loose through natural draughts and wall ventilation grilles.
It also ensures the your home has a constant supply of fresh, clean air which will significantly improve the air quality in the house making it a much healthier environment for all the family.
Another benefit of Heat Recovery Ventilation is it eliminates moisture condensation in a house greatly decreasing the chances of damp, rot or mould growth.
How does it work?
Heat Recovery Ventilation works by recovering the heat from the warm air circulating and supplying fresh air while extracting the stale air.
Stale moist air will be extracted from the 'wet areas' of the home, these are generally bathrooms, Utility rooms and Kitchen. As it's being extracted this air passes though a heat exchanger which transfers the heat from that air to fresh air coming into the building. This heated clean air then flows into the living areas within the home.
Are you based in Limerick, Kerry, Cork, Clare or Tipperary and interested in a Heat Recovery Ventilation system for your home? Then call Horgan Renewables to discuss the options for your home and get a quote on 069 62795.