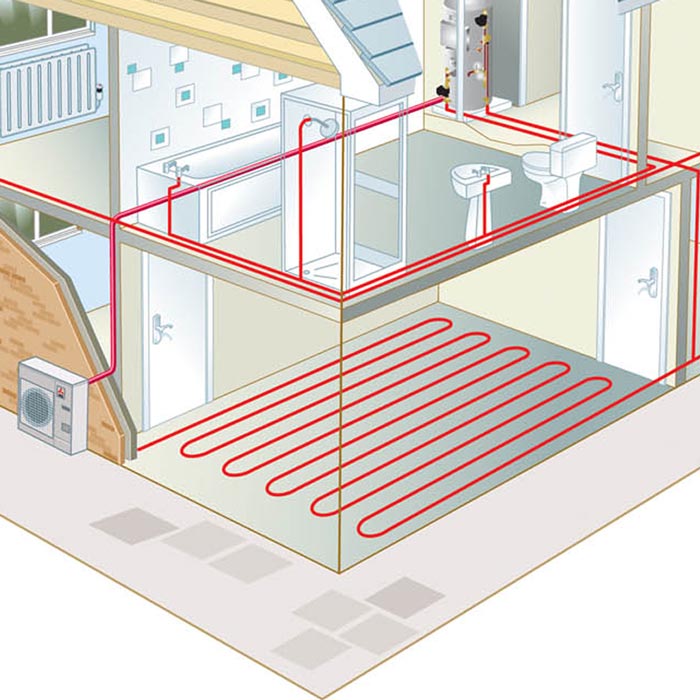 Underfloor heating is the perfect way to guarantee that your house is heated exactly as you want it. Traditional wall radiators create hot and cold zones in rooms but underfloor heating allows for an even, natural temperature throughout the rooms with no unsightly, bulky radiators taking up floor space.
With underfloor heating each room in your house can generally be controlled to its own temperature allowing you and your family flexibility depending on individual requirements.
Underfloor heating systems are at their most efficient in new home builds with an air source heat pump but they can also be run from a traditional boiler or stove.
Are you based in Limerick, Kerry, Cork, Clare or Tipperary and interested in a an Underfloor Heating system for your home? Then call Horgan Renewables to discuss the options available and get a quote on 069 62795.